Our chef and his team will welcome you
in one of the three dining rooms decorated with the colours of the South. We will also show you  our local Mediterranean produce..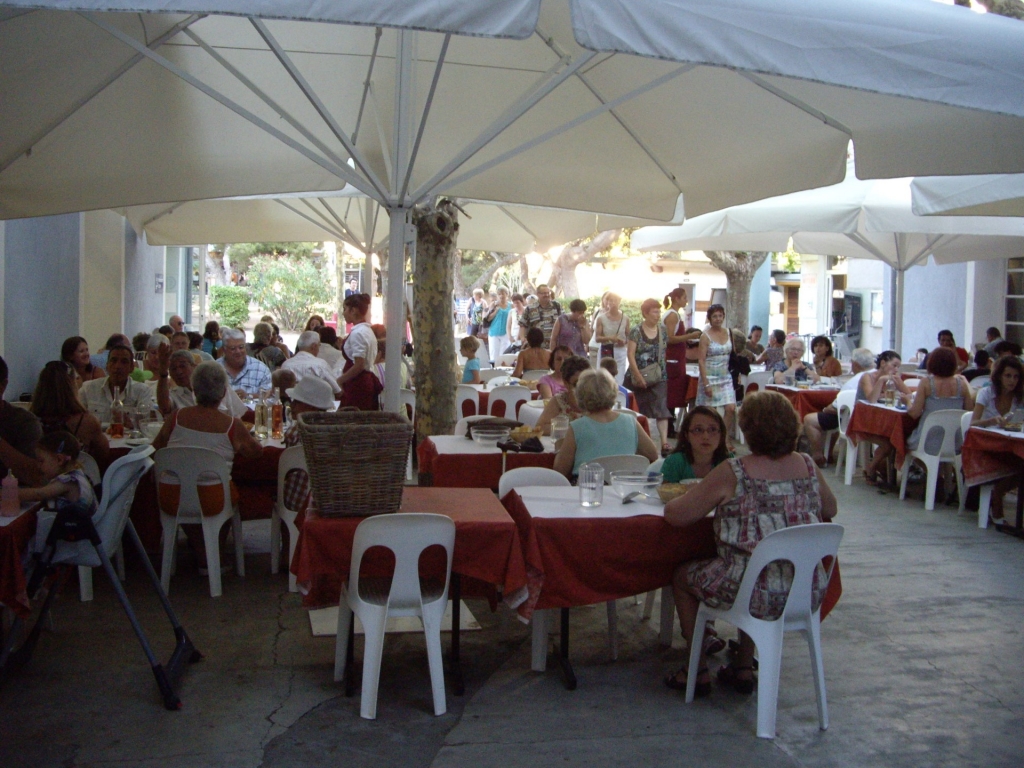 Culinary delights
You can dine inside in a warm atmosphere or you can sit outside on the shaded terrace on a fine day. The wine is included with all meals and coffee is available at lunch time.
Breakfast:
A continental breakfast is served between 7h30 to 9h30. Breakfast buffet included: hot drinks, fruit juices, milk, range of breads, cereal and a range of jams to wake up your taste buds!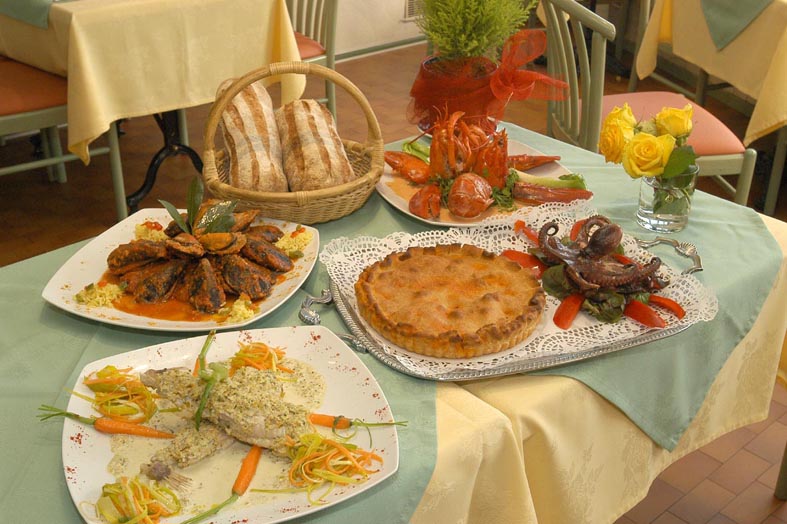 Meal times
Enjoy our large and delicious buffet providing a wide range of local food, have your meals with your friends, family or colleagues and share this time together.
Choose the best board option suited for you:
Half board: Including breakfast, and the choice of lunch or dinner
Full board: Breakfast, lunch and dinner included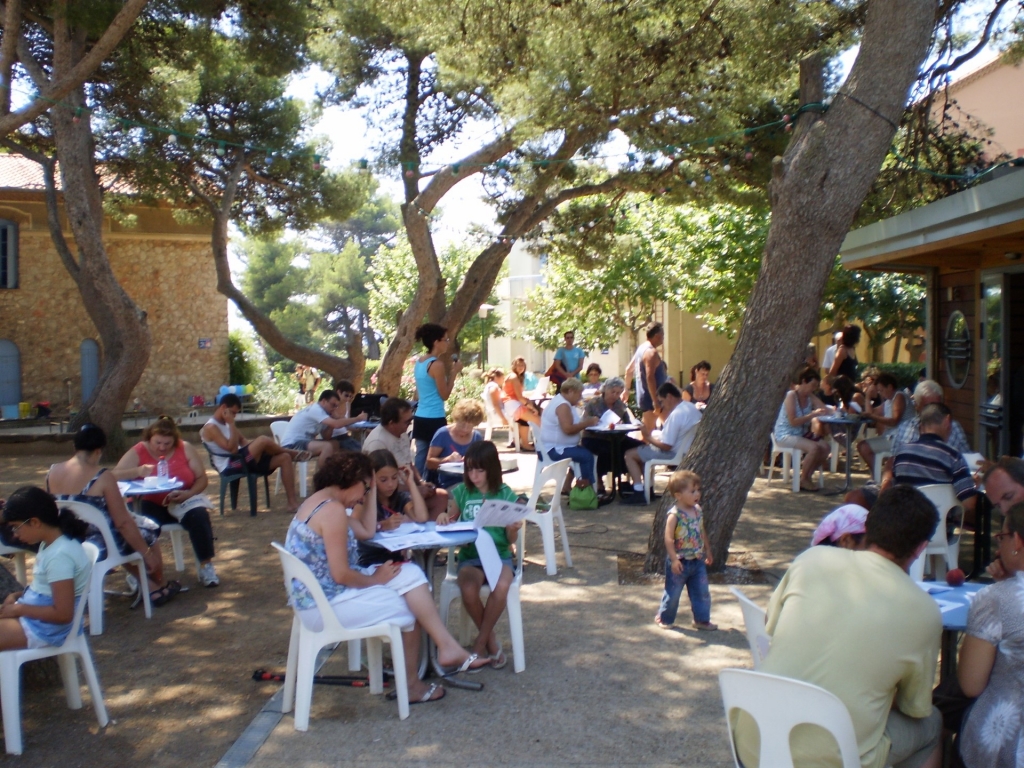 Bar
L'avocette café with its shaded terrace and sea view is a friendly and relaxing place, come and try our house cocktails!
Diet: menu without salt or pork can be arranged (to be mentioned during booking)
The Lazaret is part of the environmental management system therefore adhering to the "great nature" programme encouraging the residents in recycling and checking the proper use of fluids…..